13.12.18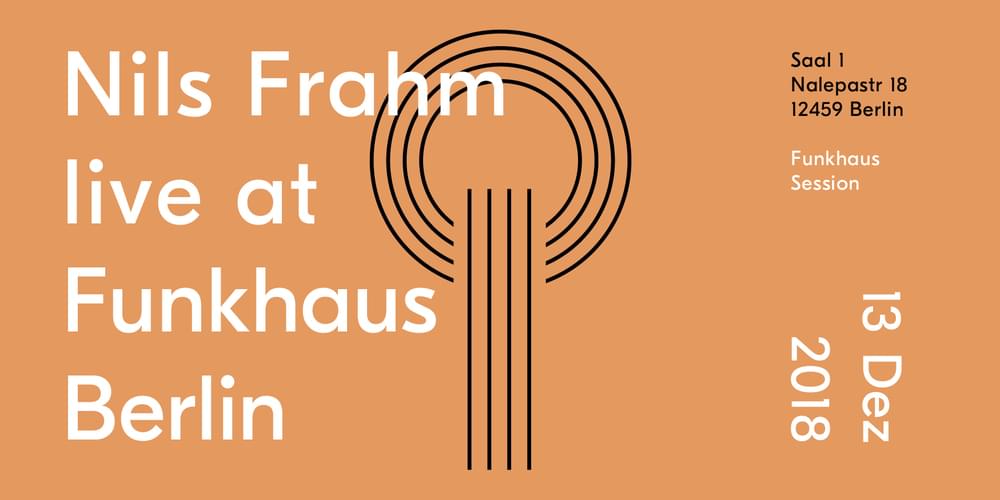 Tickets for
Nils Frahm

Saal 1 | Funkhaus Berlin Berlin on 13.12.18
Tickets for Nils Frahm
Berlin
---
Information
Nils Frahm had an early introduction to music, learning the piano throughout his childhood. It was through this that Nils began to immerse himself in the styles of classical pianists from previous generations as well as the music of contemporary composers, before forging his own musical path through composition.
Today Nils Frahm continues to work as an accomplished composer, producer and celebrated performer from his Berlin-based studio at the renowned Funkhaus. His unconventional approach to an age-old instrument, played contemplatively and intimately, and on a mesmerising scale through his vast stage shows, has won him many fans around the world. Nils has gained global notoriety for his highly developed sense of control and restraint in his work, as well as a breath-taking level of emotion and personality.
This will be his third return to the legendary Saal 1.
---
Das Konzert von Nils Frahm wird an allen Tagen mit diversen Kameras gefilmt und zu einem späteren Zeitpunkt ausgewertet. Bei Kauf des Tickets erklären Sie sich damit einverstanden an dem jeweiligen Abend gefilmt zu werden und nehmen Abstand von jeglichen Ansprüchen gegenüber dem Künstler, Veranstalter und der jeweiligen Crew.