26.09.18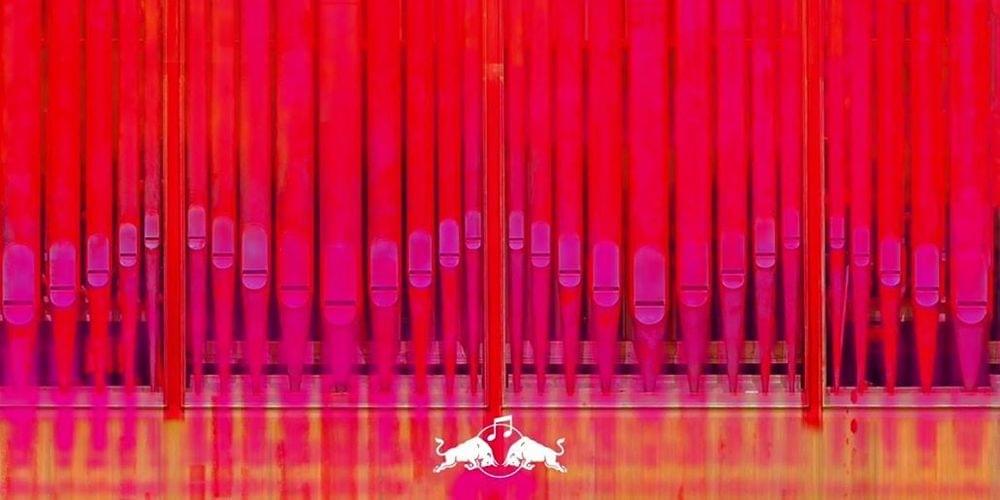 Tickets for
Open Funkhaus

Funkhaus Berlin on 26.09.18
Tickets for Open Funkhaus
Berlin
---
Open Funkhaus am 26. September.
We're opening up our doors for a special day of hands-on workshops, panels, tours and music. Step inside the Red Bull Music Academy and explore the history and creative energy of Funkhaus, one of the largest recording studios in the world. The inside of the former GDR radio broadcasting center has been remodeled by interior designer Stephan Schilgen (Kurvenstar Interior Berlin), lending it new brightness and vibrant colors, and features a furniture collection custom-made for RBMA by NEW TENDENCY and an art exhibition curated by Johann König (GALERIE KÖNIG). The evening will include a public conversation between between König and the rapper and artist Haiyti (GERMAN); a lecture with production collective KitschKrieg (GERMAN); a Studio Science on all things analog with Marco Passarani, Steffi, Benjamin Damage and special guests from our studio team (ENGLISH); Symbiz and #INSTANTBONER performing live on the world's largest sequencer; an exploration of esoteric rhythm led by Matias Aguayo; a lecture and workshop on the Granular Convolver, a new instrument created specifically for the 20th anniversary edition of the Academy, with its makers: RBMA's own Tatsuya Takahashi, Maximilian Rest of E-RM and Christoph Hohnerlein (ENGLISH) and much, much more.
In addition, Red Bull Radio will be taking over the cafeteria, broadcasting shows from its regular program and hosting live DJ sets by Vladimir Ivkovic, EMA, Sam Barker & Golden Medusa (Leisure System) and Chairman Mao. The early evening activities will transition into a live performance by the collaborative duo of Tony Allen and Jeff Mills in Saal 1 – click here for more info and tickets for this concert.
Doors open at 4 pm. You will find a detailed timetable attached.
From September 8 to October 12, Red Bull Music Academy celebrates its 20-year anniversary in Berlin. Simultaneously, Red Bull Music Festival Berlin is bringing world premieres and club nights, concerts and public lectures to venues all over the city. Please refer to redbullmusic.com for an overview.