13.06.18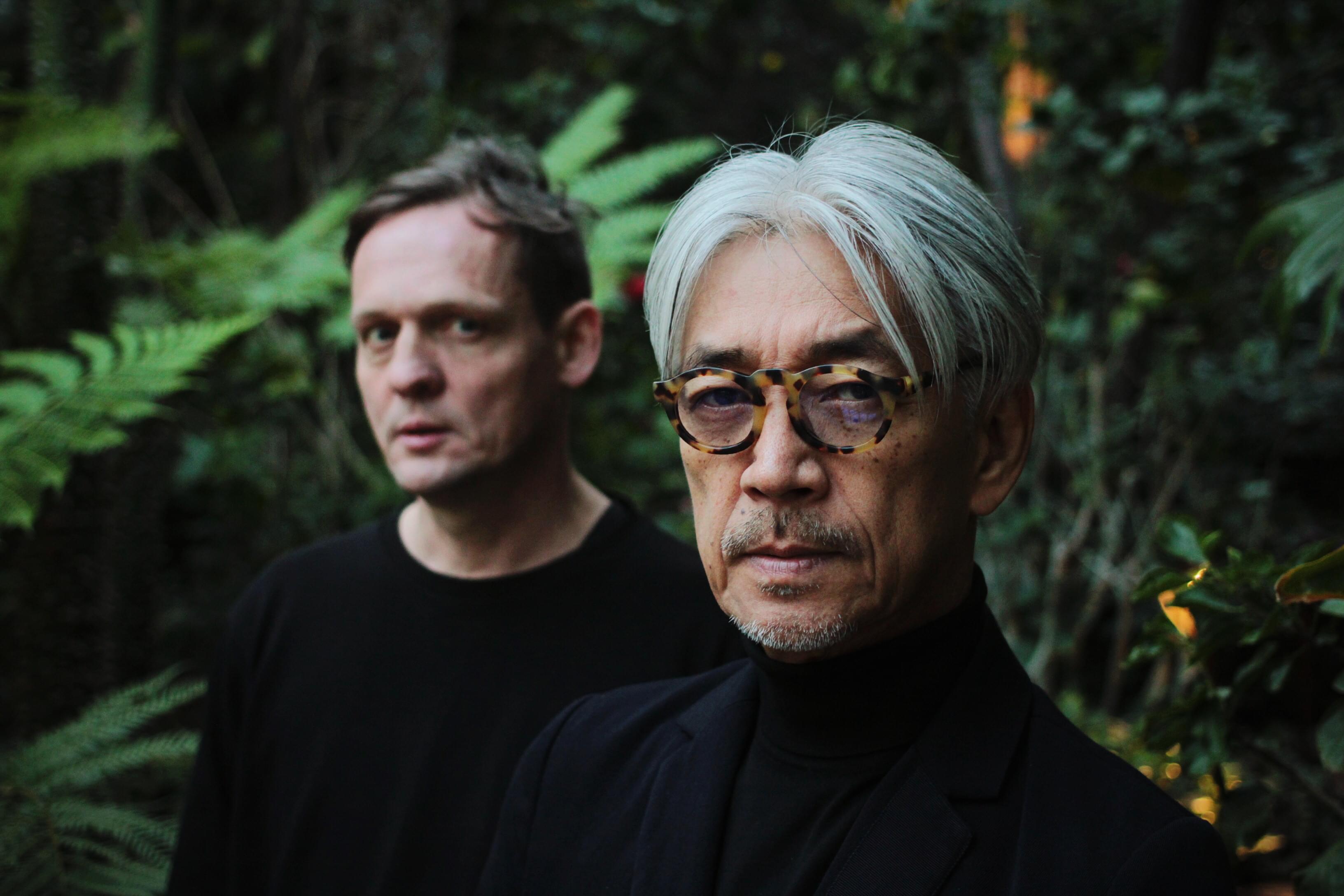 funkhaus, radioeins & askhelmut präsentiert:
Tickets for
Alva Noto + Ryuichi Sakamoto: Two

live at Funkhaus Funkhaus Berlin on 13.06.18
Tickets for Alva Noto + Ryuichi Sakamoto: Two
Berlin
---
Information
German artist Alva Noto joins forces with Academy Award-wining Japanese musician Ryuichi Sakatomo for a special concert at the Funkhaus Berlin on 13 June 2018. A continuation of the collaborative relationship that spawned the score to director Alejandro González Iñárritu's 2015 film The Revenant, Sakamoto and Alva Noto recently released Glass (Noton). This album captures a live ambient improvisation from the duo in turn inspired by the work of visual artist Yayoi Kusama. Their Funkhaus appearance, titled Two, will also combine improvisation and new material; furthermore this date is one of few opportunities to experience the live show in 2018.
As composer, performer, producer, and environmentalist, few artists have as diverse a résumé as that of Ryuichi Sakamoto. His work includes pioneering electronic music as a member of Yellow Magic Orchestra, classical pieces, minimal/ambient music, many art collaborations, and over 30 film scores. Recent works include the release of his 16th solo album, async (Milan).
Alvo Noto, otherwise known as Carsten Nicolai, has released experimental music spanning the last twenty years. He has toured extensively internationally taking in esteemed institutions such as the Solomon R. Guggenheim Museum (New York), Centre Pompidou (Paris) and Tate Modern (London). Alvo Noto also recently appeared at the Funkhaus to present a new audio visual show titled UNIEQAV in a sold out performance on 4 March 2018.